February 2018 – At this time, Oxygenesis Design is generally not accepting new clients or projects.
But exceptions may be made for particularly interesting work, such as retro-style
pixel art
or
logo designs and illustrations
(for book covers, DVDs, film/concert posters and shirts). Don't hesitate to
contact us
with your project ideas.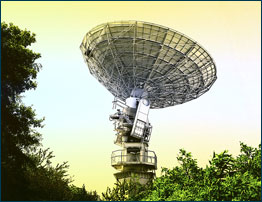 Search engine optimization and Internet marketing

Search engine optimization (SEO) is the art of gaining and maintaining top rankings on search engines such as Google, Bing and Yahoo. It can also be viewed as the science of achieving maximum relevancy in search results. SEO is an intricate blend of "natural" or "organic" tactics, including well-formed coding, effective use of keywords, skillful copywriting, content richness, and establishing a network of link relationships. It is a critical component of any Internet marketing plan. Oxygenesis can help you refine your business focus and develop your SEO strategy.

What should you know about search engines?

A search engine like Google displays results from its searchable index based on an algorithm of content relevance. Every indexed web page has had its subject value analyzed on specific criteria by a search engine spider. These criteria would include page titles, metatags, body text, images, etc. The ultimate goal in this analysis is for the search engines to be able to serve the most relevant pages to the requesting party.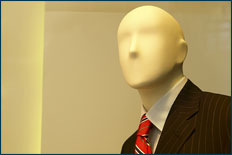 Search engine optimization must begin with an understanding of the search engine spider's algorithms. Understanding the complexity of the algorithm allows one to optimize a specific web page or site for a certain keyword phrase. SEO is effectively the process of selecting appropriate keyword phrases for a specific site and enhancing aspects of the site to ensure high rankings when the selected keyword phrases are used in a particular Internet search.
It is important to note that it's only worth ranking well for search terms that (1) people are actually searching for, and (2) actually relate to your business. Oxygenesis will help you identify the most profitable keywords for your business by using the Keyword Effectiveness Index (KEI)—a rank based on how popular the keyword is, and how much competition it has—to isolate those keywords that will most effectively serve your company. If a website is properly optimized, the site will obtain top rankings among the major search engines for the most relevant keyword phrases for that site.

Keys to Internet marketing

The major distinction between traditional and Internet marketing is that online information is not served unless asked by the viewer. Traditional marketing uses demographics to attempt to narrow a large population down to a targeted "potential" viewer. Internet marketing is the opposite, requiring no demographics, because it is the very targeted viewer (consumer) searching for the specific content. Search engine optimization involves alterations to the visual and technical aspects of a web page that result in top rankings from searches performed using specific keyword phrases. In other words, search engine optimization ensures that they will find you.
The key to gaining top search engine rankings and increasing targeted traffic is to build a website that:

targets keyphrases that are closely related to your business

is designed to be search-engine friendly, with good, clean spider-friendly code

has lots of useful, relevant, optimized content about your chosen keyphrases

has many inbound links from related (preferably high-ranking) websites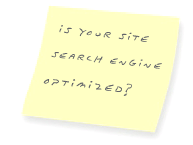 The best approach to SEO is not to try to "trick" or "crack" the search engines. The most effective SEO strategy is to provide useful, relevant content to surfers searching for your keyphrases, while being mindful of the most important organic optimization techniques. The truth is that "content is king." And if you know how to optimize the code around your content and exchange links with other related sites then your traffic will increase.
In addition to free, organic search engine optimization, you also have search engine marketing, or pay-per-click advertising, at your disposal.

Contact us for assistance

Feel free to contact us for more information about SEO, or for a consultation and quote. You may also review our search engine resources. Oxygenesis Design can help you understand KEI analysis, and we can help you implement link exchange campaigns, online directory placement, and submission to top search engines. We will help your business succeed online.