February 2018 – At this time, Oxygenesis Design is generally not accepting new clients or projects.
But exceptions may be made for particularly interesting work, such as retro-style
pixel art
or
logo designs and illustrations
(for book covers, DVDs, film/concert posters and shirts). Don't hesitate to
contact us
with your project ideas.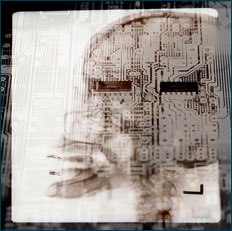 Web development, graphic design, and programming services

Oxygenesis Design is a web development and graphic design company offering innovation in website design, branding, and custom programming. In addition to web authoring and database work, Oxygenesis specializes in corporate identities (logos) and provides a variety of print services, including flyers, magazine ads, brochure and stationery design, posters, business cards, and other marketing materials. Oxygenesis offers search engine-friendly website design as well as search engine optimization and Internet marketing services including copywriting/editing. Founded in 1997, we pride ourselves on personal service and customer satisfaction and strive to build lasting relationships with our clients.

For an overview of our company services, including web, print, and logo design, please visit the home page.


About Oxygenesis Design management

"As a repeat client of Oxygenesis Design, with numerous projects and years of experience, I am pleased to endorse this excellent service. My several web sites include business and personal interest content, and it changes often; Oxygenesis always keeps them updated in a timely and cost-effective manner. Having Oxygenesis keep the backup copies of my domain files has also proved invaluable; if you have ever experienced a server breakdown, you'll know how important this facility is. The professional strengths that keep me coming back include prompt and personal service, creative collaboration, and tremendous value for the money."
—Yan Ross, attorney, educator, and Principal of Avalon Strategies

Oxygenesis is small by design. With minimal overhead, we provide our clients with the most for their money. We offer bids based solely on our time, talent, and expertise—not inflated executive salaries, leases, and corporate expense accounts. And we provide more personal service and flexibility during the design process.

Ian Cavalier, Creative Director, founded Oxygenesis Design in Pennsylvania and moved it to Oregon in 2001. He has been involved in web development and graphic design for over 15 years and has developed a number of award-winning educational websites.


In 2000, after redesigning William Penn University's web presence to match its print campaign, the university captured the Bronze Award for its Total Advertising Campaign and a 4th Place Merit Award for its website at the Admissions Advertising Awards. In 2005, three of his Oregon State University Extended Campus websites swept the national University Continuing Education Association Marketing Awards, taking home Gold, Silver, and Bronze, as well as a Silver Award for "Most Improved." In addition to his work with universities, Ian also enjoys collaborating with national partners on print, web, and logo design projects for a diversity of corporate and small-business clientele.

When Ian isn't working on design projects, he enjoys playing tennis, traveling, discovering new music, watching films, learning about other cultures, writing, reading and cartooning.


Areas of expertise

If you need assistance with a design or programming project involving any of the following tools, we can help. These are our areas of expertise, with emphasis on scripting and graphics:

Programming/Scripting/Markup Languages: HTML5, CSS3, XHTML, JavaScript, PHP, Perl/CGI, XML, DHTML, XSLT, ActionScript, C#, C++.


Databases: MySQL, XML, flat-file, SQL relational databases, Microsoft Access.


Graphics/Publishing/Server Software: Adobe Creative Suite (Photoshop, Illustrator, InDesign, Flash, Acrobat), Microsoft Office Suite (Word, Excel, PowerPoint, Access, Publisher), Microsoft Visual Studio .NET 2003, Visual SourceSafe.

Call us at 541.967.4083 or send us an email for a free consultation and quote.


Contact us

Oxygenesis Design is located in Corvallis, Oregon, but we have a nationwide website and graphic design clientele. We can provide high-quality online and print solutions for less than you might expect. Also, if you live in the Willamette Valley area—anywhere from Portland to Eugene, but particularly in the area around Salem, Albany, and Corvallis—and would like to schedule a meeting or consultation, please contact us.