government denies knowledge / the truth is out there
The reason I originally created this page when there are so many other great sites about The X-Files out there is because I wanted a page that easily differentiated between "The X-Files Mythology" episodes and other episodes. I know the line between them isn't clear-cut, but I've tried anyway. I am most interested in the mythology episodes that explore government coverups, alien interactions, and Mulder and Scully's search for their own truths.

All brief synopses of episodes reproduced below are copyright FOX. For a wealth of X-Files information, transport yourself to The X-Files, the official FOX site. I also link to individual episodes on the official FOX site below.

Note: Some of the episode numbers on the official FOX site don't match up with some of these episode numbers. Mine are listed in the correct chronological air date order.

You may also want to visit The X-Philes! to view original artwork by Steve Jackson and read reviews by Dan Sobczak. Episodes in seasons 4, 5, 6, 7, and the movie are reviewed.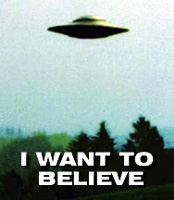 Red episodes are part of The X-Files Mythology series. They are continuing episodes about Mulder and Scully's quest for the truth; the plots revolve around government conspiracies (Shadow Conspiracy), alien abductions, various alien species, cloning experiments, The Syndicate, The Cigarette-Smoking Man, The Lone Gunmen, Mulder's sister and father, Mulder's apparent suicide, Scully's illnesses, Scully's biological child, etc.

Blue episodes primarily concern miscellaneous plots about cases of the unexplained and paranormal, usually not directly related to previous episodes, but there have been exceptions.


season 9 / episode menu



9.20 - The Truth (part 2/2) - May 19, 2002
9.19 - The Truth (part 1/2) - May 19, 2002
MULDER'S RETURN LEADS TO HIS BEING TRIED BEFORE A MILITARY TRIBUNAL THAT SEEKS TO JUSTIFY AND PROVE THE VERY EXISTENCE OF AN ALIEN CONSPIRACY -- AND THE X-FILES. {MORE}


9.18 - Sunshine Days - May 12, 2002
ONE MAN'S OBSESSION WITH A 1970S SITCOM COMBINED WITH HIS REMARKABLE TELEKINETIC ABILITY LEAD THE AGENTS TO BELIEVE THAT THEY HAVE DISCOVERED PROOF FOR THE ULTIMATE X-FILE. {MORE}


9.17 - Release - May 5, 2002
ONE OF SCULLY'S STUDENTS DISPLAYS AN INORDINATE ABILITY TO PROFILE SERIAL KILLERS, AND HIS INSIGHTS RE-OPEN THE MURDER CASE OF DOGGETT'S SON. {MORE}


9.16 - William - April 28, 2002
SCULLY QUESTIONS WHETHER A DISFIGURED MAN IS REALLY MULDER, BUT THINGS BECOME EVEN MORE COMPLICATED WHEN THE MYSTERIOUS STRANGER POSES A THREAT TO HER SON. {MORE}


9.15 - Jump the Shark - April 21, 2002
WHEN MORRIS FLETCHER APPROACHES THE AGENTS WITH INFORMATION RELATED TO SUPERSOLDIERS, THEY TURN TO THE LONE GUNMEN. THE GUNMEN, HOWEVER, ARE KNEE-DEEP IN A BIO-TERRORIST'S PLOT TO RELEASE A DEADLY TOXIN. {MORE}


9.14 - Scary Monsters - April 14, 2002
MONSTERS HIDING UNDER A LITTLE BOY'S BED MAY BE MORE THAN JUST THE PRODUCT OF A VIVID IMAGINATION. {MORE}


9.13 - Improbable - April 7, 2002
THE AGENTS RELY ON NUMEROLOGY, THEIR POWERS OF DEDUCTION AND A MYSTERIOUS STRANGER TO HELP CATCH A SERIAL KILLER. {MORE}


9.12 - Underneath - March 31, 2002
WHEN A CASE FROM HIS PAST IS RE-OPENED, DOGGETT HOLDS STEADFAST TO HIS INITIAL CONCLUSIONS, WHICH PUT HIM AT ODDS WITH SCULLY AND REYES' THEORIES. {MORE}


9.11 - Audrey Pauley - March 17, 2002
DOGGETT AND SCULLY LOOK FOR ANSWERS THAT WILL SAVE REYES' LIFE AFTER SHE IS INJURED IN A HORRIBLE CAR ACCIDENT. YET REYES IS ALSO FIGHTING TO STAY ALIVE IN THE NETHERWORLD BETWEEN LIFE AND DEATH. {MORE}


9.10 - Providence (part 2/2) - March 10, 2002
AFTER LEARNING THAT MULDER MIGHT BE DEAD, SCULLY'S FEARS ARE HEIGHTENED WHEN WILLIAM IS KIDNAPPED BY THE ALIEN CULT. {MORE}


9.09 - Provenance (part 1/2) - March 3, 2002
WHEN RUBBINGS FROM THE SPACESHIP RESURFACE, THE FBI HIDES ITS INVESTIGATION FROM THE X-FILES AND THE ONE PERSON WHO IS FAMILIAR WITH THE SYMBOLS' SIGNIFICANCE -- SCULLY. {MORE}


9.08 - Hellbound - January 27, 2002
CONVINCED IT IS AN X-FILE, REYES IS DRAWN TO A MURDER WHERE THE VICTIM HAS BEEN SKINNED ALIVE. YET SHE IS UNSURE WHY SHE HAS SUCH A STRANGE CONNECTION TO THE CASE. {MORE}


9.07 - John Doe - January 13, 2002
WITH NO KNOWLEDGE OF HIS IDENTITY OR HIS PAST, DOGGETT IS FOUND WANDERING A DUSTY MEXICAN TOWN. HE STRUGGLES TO PIECE TOGETHER HIS MEMORY, HOW HE LOST IT, AND WHY HE IS STUCK IN A FOREIGN PLACE. {MORE}


9.06 - Trust No 1 - January 6, 2002
SCULLY IS HOPEFUL ABOUT REUNITING WITH MULDER WHEN A COMPLETE STRANGER OFFERS NEW INFORMATION ABOUT WHAT DROVE HIM INTO HIDING. YET HER TRUST IN THIS STRANGER MAY PLACE MULDER IN EVEN MORE DANGER. {MORE}


9.05 - Lord of the Flies - December 16, 2001
A TEENAGER DIES WHILE PERFORMING A DAREDEVIL FEAT FOR A CABLE ACCESS SHOW, BUT HIS DEATH MAY BE CAUSED BY SOMETHING MORE SINISTER THAN THE STUNT ITSELF. {MORE}


9.04 - 4-D - December 9, 2001
A VICIOUS MURDERER THREATENS DOGGETT AND REYES. OR DOES HE? THE ONLY THING CERTAIN IS THAT HE'S ONE STEP AHEAD OF EVERYONE ELSE. {MORE}


9.03 - Dæmonicus - December 2, 2001
WITH SCULLY RESIGNED TO THE QUANTICO TRAINING ACADEMY, DOGGETT AND REYES INVESTIGATE THEIR FIRST X-FILE TOGETHER -- A SERIES OF SATANIC RITUAL MURDERS WHOSE VICTIMS MAY INCLUDE THE AGENTS THEMSELVES. {MORE}


9.02 - Nothing Important Happened Today II (part 2/2) - November 18, 2001
SCULLY UNOFFICIALLY ASSISTS DOGGETT AND REYES IN UNCOVERING THE SECRETS RELATING TO WATER CONTAMINATION THAT ARE HIDDEN IN A CLANDESTINE LABORATORY ON BOARD A NAVAL SHIP. {MORE}


9.01 - Nothing Important Happened Today (part 1/2) - November 11, 2001
WHILE FORCES INSIDE THE ESTABLISHMENT ATTEMPT TO STIFLE THEM, THE AGENTS FIND A CONNECTION TO THEIR CASE WITH SUSPICIOUS MURDERS RELATED TO WATER. {MORE}



season 8 / episode menu



8.21 - Existence (part 2/2) - May 20, 2001
WITH OTHERWORLDLY FACTIONS IN PURSUIT, MULDER AND THE AGENTS RACE TO SAFEGUARD THE BIRTH OF SCULLY'S CHILD. {MORE}


8.20 - Essence (part 1/2) - May 13, 2001
A SECRETIVE INVESTIGATION BY MULDER AND DOGGETT LEADS TO NEW EVIDENCE ABOUT THE NATURE OF SCULLY'S PREGNANCY AND THE PLOT AGAINST HER UNBORN CHILD. {MORE}


8.19 - Alone - May 6, 2001
TEAMED WITH A NEW PARTNER WHILE SCULLY'S ON MATERNITY LEAVE, DOGGETT INVESTIGATES THE MYSTERIOUS DISAPPEARANCE OF TWO MEN. AFTER HE DISAPPEARS AS WELL, MULDER DEFIES ORDERS AND SEARCHES FOR HIM. {MORE}


8.18 - Vienen - April 29, 2001
MULDER AND DOGGETT ARE BEGRUDGINGLY THROWN TOGETHER TO INVESTIGATE SEVERAL DEATHS ABOARD AN OIL RIG. BUT MULDER IS CONVINCED THAT THE SHIP IS REALLY CARRYING THE ALIEN BLACK OIL. {MORE}


8.17 - Empedocles - April 22, 2001
AGENT REYES ENLISTS MULDER'S HELP INVESTIGATING A KILLER'S CONNECTION TO THE UNSOLVED MURDER TO DOGGETT'S SON. {MORE}


8.16 - Three Words (part 3/3) - April 8, 2001
WRANGLING HIS WAY BACK ONTO AN X-FILE, MULDER GETS IN OVER HIS HEAD TRYING TO EXPOSE FURTHER EVIDENCE OF COLONIZATION. {MORE}


8.15 - DeadAlive (part 2/3) - April 1, 2001
WHEN A FORMER ABDUCTEE AWAKENS FROM THE DEAD, SCULLY PINS HER HOPES ON RESURRECTING THE RECENTLY BURIED MULDER. {MORE}


8.14 - This is Not Happening (part 1/3) - February 25, 2001
DOGGETT CALLS ON ANOTHER AGENT TO ASSIST THE MULDER CASE, BUT SCULLY'S FEARS ABOUT FINDING HIM COME TO HEAD WITH THE SUDDEN RECOVERY OF ABDUCTEES SEIZED AT THE SAME TIME. {MORE}


8.13 - Per Manum - February 18, 2001
WHEN SCULLY DIGS DEEPER INTO REPORTS OF ALIEN FERTILIZATION OF HUMANS, SHE QUESTIONS HER OWN PREGNANCY AND ITS CONCEPTION. {MORE}


8.12 - Medusa - February 11, 2001
SCULLY AND DOGGETT RACE TO FIGHT OFF A CONTAGION LURKING UNDER THE SUBWAY TUNNELS OF BOSTON. {MORE}


8.11 - The Gift - February 4, 2001
DOGGETT COMES UPON AN OLD CASE THAT MULDER KEPT SECRET FROM SCULLY. {MORE}


8.10 - Badlaa - January 21, 2001
A MYSTIC SMUGGLES HIMSELF OUT OF INDIA AND PLAGUES TWO FAMILIES IN SUBURBAN WASHINGTON, D.C. {MORE}


8.09 - Salvage - January 14, 2001
A MAN MADE OF METAL ENACTS REVENGE ON THOSE WHO CREATED HIM. {MORE}


8.08 - Surekill - January 7, 2001
A MARKSMAN WITH X-RAY VISION IS KILLING PEOPLE, AND ODDLY, TWO EXTERMINATORS ARE INVOLVED. {MORE}


8.07 - Via Negativa - December 17, 2000
WORKING WITHOUT SCULLY'S INPUT, DOGGETT AND SKINNER TRY TO AVERT THE MYSTERIOUS SPREE OF A DRUG-INDUCED, RELIGIOUS CULT LEADER WHO LEAVES NO TRACE OF EVIDENCE AT THE CRIME SCENES. {MORE}


8.06 - Redrum - December 10, 2000
AFTER HIS WIFE IS MURDERED, A LAWYER TRIES TO CLEAR HIS NAME OF THE CRIME BUT THE DAYS REGRESS BACKWARD. {MORE}


8.05 - Invocation - December 3, 2000
HAVING BEEN KIDNAPPED FOR TEN YEARS, A LITTLE BOY MYSTERIOUSLY REAPPEARS BUT HASN'T AGED ONE BIT. {MORE}


8.04 - Roadrunners - November 26, 2000
SCULLY EVADES DOGGETT'S HELP IN PURSUING A RELIGIOUS CULT THAT WORSHIPS A SLUG-LIKE CREATURE. {MORE}


8.03 - Patience - November 19, 2000
WHILE TACKLING HIS FIRST X-FILE CASE ABOUT A SERIES OF GRUESOME MURDERS SURROUNDING A BAT-LIKE CREATURE, DOGGETT QUICKLY LEARNS THAT HIS INVESTIGATIVE TECHNIQUES ARE SOMEWHAT DISSIMILAR TO SCULLY'S. {MORE}


8.02 - Without (part 3/3) - November 12, 2000
AS THE SEARCH FOR MULDER INTENSIFIES IN THE ARIZONA DESERT, GIBSON PRAISE LEADS SCULLY TO BELIEVE THAT SHE IS TRULY CLOSER TO HER TARGET. {MORE}


8.01 - Within (part 2/3) - November 5, 2000
SCULLY AND SKINNER BEGIN THE SEARCH FOR MULDER, BUT A NEW AGENT ASSIGNED TO FIND HIM INTERFERES WITH THEIR INVESTIGATION. {MORE}



season 7 / episode menu



7.22 - Requiem (part 1/3) - May 21, 2000
RETURNING TO THE SCENE OF THEIR FIRST INVESTIGATION SEVEN YEARS AGO, MULDER AND SCULLY ENCOUNTER A UFO THAT MAY SPELL THE END OF THEIR PARTNERSHIP. {MORE}


7.21 - Je Souhaite - May 14, 2000
AN INDIFFERENT GENIE GRANTS THREE WISHES, BUT HER OFFERINGS BRING MORE MAYHEM THAN FORTUNE. {MORE}


7.20 - Fight Club - May 7, 2000
THE AGENTS CROSS PATHS WITH A PAIR OF DOPPELGANGERS WHOSE CLOSE PROXIMITY LEAVES A TRAIL OF DESTRUCTION. {MORE}


7.19 - Hollywood A.D. - April 30, 2000
AN X-FILE BECOMES THE PLOT OF A HOLLYWOOD MOVIE, BUT MULDER AND SCULLY FIND THEIR CASE -- AND THEMSELVES -- DISTORTED ON THE BIG SCREEN. {MORE}


7.18 - Brand X - April 16, 2000
AN INSIDER HOLDS THE SECRET TO THE TOBACCO INDUSTRY'S LATEST DEADLY DEVELOPMENT. {MORE}


7.17 - all things - April 9, 2000
A SERIES OF COINCIDENCES PUTS SCULLY IN CONTACT WITH SOMEONE FROM HER PAST, CAUSING HER TO QUESTION HER ROMANTIC AND PROFESSIONAL CHOICES. {MORE}


7.16 - Chimera - April 2, 2000
AS MULDER LOOKS FOR A MENACING RAVEN, HE LEARNS TO ENJOY THE CREATURE COMFORTS OF A WELL-TENDED HOME. SCULLY, MEANWHILE, MUST TOUGH IT OUT ON AN UNCOMFORTABLE STAKEOUT. {MORE}


7.15 - En Ami - March 19, 2000
THE CIGARETTE-SMOKING MAN OFFERS TO SHOW SCULLY THE CURE FOR CANCER IF SHE TRAVELS WITH HIM -- AND HIDES HER TRIP FROM MULDER. {MORE}


7.14 - Theef - March 12, 2000
MULDER AND SCULLY SUSPECT THAT HEXCRAFT IS THE SOURCE OF THREAT AGAINST A DOCTOR'S FAMILY. {MORE}


7.13 - First Person Shooter - February 27, 2000
A MURDER INSIDE THE HIGH-TECH WORLD OF A VIRTUAL REALITY GAME LEADS SCULLY TO BATTLE A DEADLY DIGITAL CHARACTER IN ORDER TO SAVE MULDER'S LIFE. {MORE}


7.12 - X-Cops - February 20, 2000
MULDER AND SCULLY ARE FOLLOWED DOCUMENTARY-STYLE BY A "COPS" CAMERA CREW AS THEY INVESTIGATE A MONSTER ON THE STREETS OF LOS ANGELES. {MORE}


7.11 - Closure (part 2/2) - February 13, 2000
MULDER CONTINUES TO SEARCH FOR CLUES ABOUT SAMANTHA'S ABDUCTION AND ULTIMATELY FINDS THE LONG-SOUGHT-AFTER ANSWERS TO HER FATE. {MORE}


7.10 - Sein Und Zeit (part 1/2) - February 6, 2000
THE STRANGE DISAPPEARANCE OF A LITTLE GIRL LEADS MULDER TO MAKE CONNECTIONS WITH PREVIOUS UNEXPLAINED KIDNAPPINGS. YET SCULLY BELIEVES HE IS ASSOCIATING THE CASE WITH THE ABDUCTION OF HIS SISTER. {MORE}


7.09 - Signs & Wonders - January 23, 2000
SNAKES ARE KILLING THE UNRIGHTEOUS, BUT MULDER AND SCULLY DOUBT THAT THIS IS A CASE OF DIVINE INTERVENTION. {MORE}


7.08 - The Amazing Maleeni - January 16, 2000
A SMALL-TIME MAGICIAN IS FOUND DEAD AFTER TURNING HIS HEAD 360 DEGREES FOR AN AMAZED AUDIENCE, BUT MULDER AND SCULLY BELIEVE HE WAS MURDERED. {MORE}


7.07 - Orison - January 9, 2000
REVEREND ORISON HOPES TO SAVE DONNIE PFASTER'S SOUL BY HELPING HIM BREAK OUT OF PRISON. BUT PFASTER ONLY WANTS THE VICTIM THAT ONCE ESCAPED HIM -- SCULLY. {MORE}


7.06 - The Goldberg Variation - December 12, 1999
MULDER AND SCULLY ARE CAUGHT IN A REAL-LIFE RUBE GOLDBERG DEVICE AS THEY INVESTIGATE A MAN CURSED WITH EXTREMELY GOOD LUCK. {MORE}


7.05 - Rush - December 5, 1999
A TEENAGE KILLER ELUDES MULDER AND SCULLY BY MOVING TOO FAST FOR THE HUMAN EYE. {MORE}


7.04 - Millennium - November 28, 1999
MULDER AND SCULLY ENLIST CRIMINAL PROFILER FRANK BLACK TO HELP PREVENT MEMBERS OF THE MILLENNIUM GROUP FROM ATTAINING AN ARMAGEDDON NEW YEAR. {MORE}


7.03 - Hungry - November 21, 1999
A MONSTER STARVING FOR HUMAN BRAIN MATTER TRIES TO REMEDY HIS OWN UNUSUAL EATING HABITS. {MORE}


7.02 - The Sixth Extinction II: Amor Fati (part 3/3) - November 14, 1999
AN UNCONSCIOUS MULDER'S DREAMS LEAD HIM ASTRAY FROM THE X-FILES, BUT SCULLY STAYS THE COURSE IN HER SEARCH TO FIND HIM. {MORE}


7.01 - The Sixth Extinction (part 2/3) - November 7, 1999
WHILE SCULLY TRIES TO PIECE TOGETHER THE MEANING OF THE SYMBOLS ON THE SPACESHIP BEACHED IN AFRICA, MULDER IS IMPRISONED BY HIS OWN FRENETIC BRAIN ACTIVITY. {MORE}



season 6 / episode menu



6.22 - Biogenesis (part 1/3) - May 16, 1999
MULDER BELIEVES THAT METALLIC OBJECTS DISCOVERED IN AFRICA ARE PROOF THAT LIFE ORIGINATED ELSEWHERE IN THE UNIVERSE. {MORE}


6.21 - Field Trip - May 9, 1999
A MYSTERY INVOLVING TWO SKELETONS LEADS THE AGENTS ON A JOURNEY IN WHICH NOTHING IS QUITE AS IT SEEMS. {MORE}


6.20 - Three of a Kind - May 2, 1999
THE LONE GUNMEN ENCOUNTER SUSANNE MODESKI AS THEY ATTEMPT TO INFILTRATE A DEFENSE CONTRACTORS' CONFERENCE IN LAS VEGAS. {MORE}


6.19 - The Unnatural - April 25, 1999
ARTHUR DALES' BROTHER RECOUNTS A TALE ABOUT A TALENTED ALIEN BASEBALL PLAYER WHO HID AMONGST AN ALL-AFRICAN-AMERICAN TEAM IN ROSWELL, NEW MEXICO DURING THE 1940S. {MORE}


6.18 - Milagro - April 18, 1999
WHILE TRACKING A KILLER WHO LEAVES NO CLUES, AGENT SCULLY FINDS HERSELF STRANGELY ATTRACTED TO AGENT MULDER'S CHIEF SUSPECT. {MORE}


6.17 - Trevor - April 11, 1999
THE AGENTS PURSUE AN ESCAPED CONVICT CAPABLE OF PASSING THROUGH SOLID MATTER. {MORE}


6.16 - Alpha - March 28, 1999
TWO CREW MEMBERS ABOARD THE T'IEN KOU, A CHINESE FREIGHTER BOUND FOR LOS ANGELES, SNEAK INTO THE CARGO HOLD TO INVESTIGATE A LARGE CONTAINER. ONE OF THE CREW MEMBERS POKES AT THE CONTAINER AND AGITATES THE ANIMAL INSIDE TO THE POINT THAT THEY THINK IT MAY HAVE KILLED ITSELF. {MORE}


6.15 - Arcadia - March 7, 1999
MULDER AND SCULLY GO UNDERCOVER, POSING AS A MARRIED COUPLE, TO INVESTIGATE STRANGE HAPPENINGS IN A PLANNED SUBURBAN COMMUNITY. {MORE}


6.14 - Monday - February 28, 1999
A BAD DAY KEEPS GETTING WORSE FOR MULDER AND SCULLY, ENDING IN TRAGEDY THAT THE AGENTS SEEM POWERLESS TO PREVENT. {MORE}


6.13 - Agua Mala - February 21, 1999
STRANDED IN FLORIDA BY A HURRICANE, MULDER AND SCULLY SEEK SAFETY IN AN OLD APARTMENT BUILDING - BUT THE AGENTS FIND THEMSELVES IN EVEN MORE DANGER WHEN THEY LEARN SOMETHING ELSE HAS COME IN FROM THE RAIN WITH THEM. {MORE}


6.12 - One Son (part 2/2) - February 14, 1999
MULDER LEARNS THE TRUTH ABOUT THE GOVERNMENT/ALIEN CONSPIRACY RESPONSIBLE FOR HIS SISTER'S ABDUCTION, BUT NOW FACES A GREATER DILEMMA: WHAT TO DO WITH THIS NEW FOUND KNOWLEDGE. {MORE}


6.11 - Two Fathers (part 1/2) - February 7, 1999
THE AGENTS SEARCH FOR ANSWERS WHEN CASSANDRA SPENDER MYSTERIOUSLY REAPPEARS. {MORE}


6.10 - Tithonus - January 24, 1999
PAIRED WITH A NEW PARTNER, AGENT SCULLY INVESTIGATES A CRIME SCENE PHOTOGRAPHER WHOSE SUBJECTS MAY IN FACT BE HIS VICTIMS. {MORE}


6.09 - S.R. 819 - January 17, 1999
MULDER AND SCULLY HAVE 24 HOURS TO SAVE ASSISTANT DIRECTOR SKINNER FROM BEING KILLED - BUT IN ORDER TO DO SO, THEY MUST DETERMINE WHO WANTS HIM DEAD, AND WHY. {MORE}


6.08 - Rain King - January 10, 1999
IN A SMALL TOWN PLAGUED BY DROUGHT, MULDER AND SCULLY COME UPON A MAN WHO CLAIMS TO BE ABLE TO CONTROL THE WEATHER - AT A HEFTY PROFIT. YET THE AGENTS DISCOVER A FORCE OF NATURE AT WORK, WHICH IS EVEN MORE POWERFUL THAN THE WEATHER. {MORE}


6.07 - Terms of Endearment - January 3, 1999
WHEN A MOTHER IS ACCUSED OF KILLING HER UNBORN CHILD, MULDER AND SCULLY BEGIN TO SUSPECT A MORE SINISTER FORCE IS AT WORK. {MORE}


6.06 - How the Ghosts Stole Christmas - December 13, 1998
ON THE NIGHT BEFORE CHRISTMAS, MULDER CONVINCES SCULLY TO PUT ASIDE HER GIFT WRAPPING AND STAKE OUT A REPUTED HAUNTED HOUSE. BUT THEY DISCOVER A MARRIED COUPLE (GUEST STARS LILY TOMLIN AND EDWARD ASNER) LIVING IN THE HOUSE, KEEPING A SECRET THE AGENTS NEVER EXPECTED. {MORE}


6.05 - Dreamland II (part 2/2) - December 6, 1998
SCULLY BEGINS TO SUSPECT THAT HER PARTNER'S STRANGE BEHAVIOR IS MORE THAN IT APPEARS TO BE, WHILE MULDER FIGHTS TO RETURN HIS LIFE TO NORMAL BEFORE IT'S TOO LATE. {MORE}


6.04 - Dreamland (part 1/2) - November 29, 1998
AN ANONYMOUS TIP FINALLY BRINGS MULDER AND SCULLY TO THE MECCA OF ALL UFO LORE - AREA 51. BUT WHEN THE AGENTS WITNESS THE FLIGHT OF A MYSTERIOUS CRAFT, THEIR LIVES ARE PROFOUNDLY - AND PERHAPS IRREVOCABLY - ALTERED. {MORE}


6.03 - Triangle - November 22, 1998
A TRIP TO THE BERMUDA TRIANGLE LANDS MULDER IN THE MIDDLE OF A BIZARRE CONFLICT ON A MYSTERIOUS SHIP, WITH THE FATE OF THE WORLD IN HIS HANDS. {MORE}


6.02 - Drive - November 15, 1998
WITH MULDER TRAPPED IN A CAR BY A SEEMINGLY DERANGED MAN, SCULLY RACES TO DETERMINE IF THE MAN IS SUFFERING FROM A DEADLY ILLNESS - AND IF MULDER IS IN DANGER OF BECOMING THE NEXT VICTIM. {MORE}


6.01 - The Beginning (part 2/2) - November 8, 1998
MULDER AND SCULLY'S ABILITY TO PURSUE THE X-FILES - AND THEIR PARTNERSHIP - IS THREATENED BY THE HUNT FOR A DEADLY CREATURE IN THE ARIZONA DESERT, WHOSE CAPTURE MAY OR MAY NOT PROVE MULDER'S THEORIES ABOUT THE EXISTENCE OF EXTRATERRESTRIAL LIFE. {MORE}

the movie
The X-Files: Fight the Future - June 19, 1998
MULDER AND SCULLY MUST FIGHT THE GOVERNMENT IN A CONSPIRACY AND FIND THE TRUTH ABOUT AN ALIEN COLONIZATION OF EARTH. {MORE AT IMDB} {FOX MOVIE SITE} {OFFICIAL MOVIE SITE}



season 5 / episode menu



5.20 - The End (part 1/2) - May 17, 1998
A BOY POSSESSING PSYCHIC POWERS MAY HOLD THE KEY TO UNLOCKING THE MYSTERIES OF THE X-FILES. {MORE}


5.19 - Folie à Deux - May 10, 1998
MULDER IS TAKEN HOSTAGE BY A MAN WHO CLAIMS HIS BOSS IS LITERALLY A MONSTER. {MORE}


5.18 - The Pine Bluff Variant - May 3, 1998
MULDER GOES UNDERCOVER TO INFILTRATE A MILITIA GROUP ARMED WITH A DEADLY PATHOGEN. {MORE}


5.17 - All Souls - April 26, 1998
A PRIEST ASKS FOR SCULLY'S HELP WHEN A HANDICAPPED GIRL DIES A MYSTERIOUS DEATH. {MORE}


5.16 - Mind's Eye - April 19, 1998
MULDER SUSPECTS A BLIND WOMAN POSSESSES THE ABILITY TO SEE THROUGH THE EYES OF A KILLER. {MORE}


5.15 - Travelers - March 29, 1998
IN THE 1950S, TWO FBI AGENTS INVESTIGATE STRANGE DEATHS SOMEHOW LINKED TO MULDER'S FATHER. {MORE}


5.14 - The Red and the Black (part 2/2) - March 8, 1998
SCULLY UNDERGOES HYPNOSIS IN AN EFFORT TO REMEMBER WHAT HAPPENED AT THE MASS BURNING SITE. {MORE}


5.13 - Patient X (part 1/2) - March 1, 1998
THE AGENTS SEARCH FOR ANSWERS WHEN UFO ABDUCTEES GATHER EN MASSE--AND ARE BURNED ALIVE. {MORE}


5.12 - Bad Blood - February 22, 1998
THE AGENTS RECOUNT THEIR VERSIONS OF EVENTS THAT LED TO THE KILLING OF A TEENAGER SUSPECTED OF BEING A VAMPIRE. {MORE}


5.11 - Kill Switch - February 15, 1998
A SENTIENT COMPUTER PROGRAM TARGETS ITS CREATORS FOR EXTINCTION. {MORE}


5.10 - Chinga - February 8, 1998
RESIDENTS OF A SEACOAST TOWN IN MAINE ARE TERRORIZED BY A LITTLE GIRL AND HER DOLL. {MORE}


5.09 - Schizogeny - January 11, 1998
A TEENAGE BOY UNDERGOING PSYCHOLOGICAL COUNSELING BECOMES THE PRIME SUSPECT IN HIS STEPFATHER'S MURDER. {MORE}


5.08 - Kitsunegari - January 4, 1998
MULDER AND SCULLY HUNT FOR ROBERT MODELL, A.K.A. PUSHER, AFTER HE ESCAPES FROM PRISON. {MORE}


5.07 - Emily (part 2/2) - December 14, 1997
SCULLY AND MULDER SEARCH FOR A CURE TO EMILY'S ILLNESS. {MORE}


5.06 - Christmas Carol (part 1/2) - December 7, 1997
A MYSTERIOUS PHONE CALL AND AN APPARENT SUICIDE LEAD SCULLY TO A YOUNG GIRL WHO SHE SUSPECTS IS HER SISTER MELISSA'S DAUGHTER. {MORE}


5.05 - The Post-Modern Prometheus - November 30, 1997
TOWNSPEOPLE IN RURAL INDIANA BELIEVE A FRANKENSTEIN-LIKE CREATURE ROAMS THE COUNTRYSIDE. {MORE}


5.04 - Detour - November 23, 1997
THE AGENTS INVESTIGATE WHEN SEVERAL PEOPLE DISAPPEAR IN A REMOTE REGION OF FLORIDA. {MORE}


5.03 - Unusual Suspects - November 16, 1997
IN 1989, THE LONE GUNMEN MEET FOR THE VERY FIRST TIME WHEN THEY ASSIST A WOMAN WHO CLAIMS THE GOVERNMENT PLANS TO USE CIVILIANS AS GUINEA PIGS IN A SECRET EXPERIMENT. {MORE}


5.02 - Redux II (part 3/3) - November 9, 1997
AS MULDER CONTINUES HIS SEARCH FOR A CURE FOR SCULLY'S ILLNESS-AND THE IDENTITY OF A MOLE OPERATING FROM WITHIN THE BUREAU-HE RECEIVES HELP FROM A MOST UNLIKELY SOURCE. {MORE}


5.01 - Redux (part 2/3) - November 4, 1997
MULDER ACCESSES A SECRET RESEARCH FACILITY THAT MAY HOLD A CURE FOR SCULLY'S ILLNESS. MEANWHILE, SCULLY PERFORMS AN EXPERIMENT IN HOPES OF DETERMINING THE ORIGIN OF THE DISEASE. {MORE}



season 4 / episode menu



4.24 - Gethsemane (part 1/3) - May 18, 1997
MULDER AND SCULLY SEARCH FOR THE TRUTH WHEN AN ANTHROPOLOGIST DISCOVERS WHAT COULD BE THE FROZEN REMAINS OF EXTRATERRESTRIAL LIFE. {MORE}


4.23 - Demons - May 11, 1997
MULDER BECOMES THE PRIME SUSPECT IN AN APPARENT DOUBLE HOMICIDE. {MORE}


4.22 - Elegy - May 4, 1997
THE AGENTS SUSPECT A MENTALLY-DISTURBED MAN IS CONNECTED TO THE DEATHS OF SEVERAL GIRLS WHOSE SPIRITS ATTEMPTED TO MAKE CONTACT WITH THE LIVING. {MORE}


4.21 - Zero Sum - April 27, 1997
SKINNER IS FRAMED FOR MURDER AFTER HE COVERS-UP THE DEATH OF A YOUNG WOMAN WHO WAS ATTACKED BY A SWARM OF BEES. {MORE}


4.20 - Small Potatoes - April 20, 1997
THE AGENTS SEARCH FOR A MAN WHO POSSESSES THE ABILITY TO CHANGE FORM. {MORE}


4.19 - Synchrony - April 13, 1997
THE AGENTS SEARCH FOR ANSWERS WHEN AN ELDERLY MAN USES A TECHNOLOGY OF THE FUTURE TO COMMIT MURDER. {MORE}


4.18 - Max (part 2/2) - March 23, 1997
AS THE INVESTIGATION INTO THE CRASH OF A COMMERCIAL AIRLINER CONTINUES... MULDER IS PLACED UNDER MILITARY ARREST AFTER HE DISCOVERS THE EXISTENCE OF A UFO CRASH SITE AND SCULLY MOURNS THE LOSS OF A FELLOW AGENT. {MORE}


4.17 - Tempest Fugit (part 1/2) - March 16, 1997
THE AGENTS INVESTIGATE THE APPARENT DOWNING OF A COMMERCIAL JETLINER BY A UFO. {MORE}


4.16 - Unrequited - February 23, 1997
A SEEMINGLY INVISIBLE VIETNAM VET BEGINS KILLING THE MILITARY'S TOP BRASS. {MORE}


4.15 - Kaddish - February 16, 1997
MULDER SUSPECTS THAT A GOLEM, A MAN-MADE MONSTER DESCRIBED IN JEWISH FOLKLORE, MAY BE RESPONSIBLE FOR THE DEATHS OF SEVERAL HATE-MONGERS WHO MURDERED A JEWISH MAN. {MORE}


4.14 - Memento Mori - February 9, 1997
WHEN SCULLY IS DIAGNOSED WITH CANCER, MULDER HUNTS FOR RESEARCH FILES PERTAINING TO A GROUP OF FEMALE ABDUCTEES WHO ALSO CONTRACTED THE DISEASE. {MORE}


4.13 - Never Again - February 2, 1997
WHILE MULDER IS VACATIONING, SCULLY FINDS HERSELF ATTRACTED TO A HANDSOME DIVORCEE WHOSE BETTY PAGE-LIKE TATTOO SEEMINGLY HAS A MIND OF ITS OWN. {MORE}


4.12 - Leonard Betts - January 26, 1997
A HEADLESS CORPSE WALKS OUT OF A HOSPITAL MORGUE TRIGGERING THE SEARCH FOR A MAN WHO POSSESSES UNIMAGINABLE REGENERATIVE POWERS. {MORE}


4.11 - El Mundo Gira - January 12, 1997
MULDER AND SCULLY FOLLOW A TRAIL OF BODIES LEFT BEHIND BY WHAT COULD BE THE LEGENDARY CHUPACABRA. {MORE}


4.10 - Paper Hearts - December 15, 1996
MULDER HAS HAUNTING DREAMS THAT LEAD HIM TO QUESTION WHAT REALLY HAPPENED TO HIS SISTER. {MORE}


4.09 - Terma (part 2/2) - December 1, 1996
A RUSSIAN ASSASSIN IS BROUGHT OUT OF RETIREMENT TO ERASE ALL LINKS TO AMERICAN EXPERIMENTS INVOLVING THE MYSTERIOUS "BLACK CANCER". {MORE}


4.08 - Tunguska (part 1/2) - November 24, 1996
SCULLY RISKS CONTEMPT OF CONGRESS WHEN SHE REFUSES TO DIVULGE MULDER'S WHEREABOUTS TO A SENATE SUBCOMMITTEE. {MORE}


4.07 - Musings of a Cigarette Smoking Man - November 17, 1996
FROHIKE PIECES TOGETHER WHAT COULD BE THE SECRETS BEHIND THE MYSTERIOUS CIGARETTE-SMOKING MAN'S PAST. HIS SPECULATION COULD COST HIM HIS LIFE. {MORE}


4.06 - Sanguinarium - November 14, 1996
A SERIES OF MYSTERIOUS DEATHS WHICH PLAGUE A COSMETIC SURGERY CLINIC LEAD MULDER TO BELIEVE IT MAY NOT BE HUMAN ERROR, BUT HUMAN SACRIFICE. {MORE}


4.05 - The Field Where I Died - November 3, 1996
AN INVESTIGATION INTO A RELIGIOUS CULT TAKES MULDER ON HIS STRANGEST JOURNEY EVER... THROUGH HIS PAST LIVES. {MORE}


4.04 - Unruhe - October 27, 1996
MULDER'S ONLY HOPE OF STOPPING A PSYCHOTIC KILLER ARE PSYCHIC PHOTOGRAPHS THAT REVEAL THE MADMAN'S DARKEST FANTASIES. {MORE}


4.03 - Teliko - October 18, 1996
MULDER AND SCULLY COMBINE FOLKLORE AND SCIENCE TO SOLVE THE MYSTERIOUS DISAPPEARANCES OF AFRICAN AMERICAN MEN. {MORE}


4.02 - Home - October 11, 1996
AN INVESTIGATION INTO INFANTICIDE IN AN IDYLLIC SMALL TOWN LEADS MULDER AND SCULLY TO AN EVEN MORE APPALLING DISCOVERY: A FAMILY DEFORMED BY INBREEDING INTO A FERAL, MURDEROUS CLAN. {MORE}


4.01 - Herrenvolk (part 2/2) - October 4, 1996
SCULLY AND MULDER GO UP AGAINST AN INVINCIBLE ALIEN ASSASSIN TO PROTECT A TRAITOR TO THE CONSPIRACY WHO CAN LEAD THEM TO THE TRUTH...AND SAVE THE LIFE OF MULDER'S MOTHER. {MORE}



season 3 / episode menu



3.24 - Talitha Cumi (part 1/2) - May 17, 1996
AFTER HIS MOTHER SUFFERS A STROKE, MULDER SEARCHES FOR AN ALIEN BEING WHO POSSESSES MIRACULOUS HEALING POWERS. {MORE}


3.23 - Wetwired - May 10, 1996
THE AGENTS INVESTIGATE A SERIES OF MURDERS LINKED TO A DEVICE THAT ALTERS TELEVISION SIGNALS. {MORE}


3.22 - Quagmire - May 3, 1996
MULDER SUSPECTS THAT A BEAST SIMILAR TO THE LOCH NESS MONSTER IS RESPONSIBLE FOR THE DEATHS OF SEVERAL PEOPLE WHO RESIDE NEAR A LARGE LAKE. {MORE}


3.21 - Avatar - April 26, 1996
SKINNER BECOMES THE PRIME SUSPECT IN THE MURDER OF A PROSTITUTE. {MORE}


3.20 - Jose Chung's 'From Outer Space' - April 12, 1996
SCULLY RECOUNTS THE INVESTIGATION OF AN ALLEGED UFO ENCOUNTER FOR A FAMOUS AUTHOR RESEARCHING HIS LATEST NOVEL. {MORE}


3.19 - Hell Money - March 29, 1996
THE AGENTS INVESTIGATE A DEADLY GAME IN SAN FRANCISCO'S CHINATOWN DISTRICT. {MORE}


3.18 - Teso Dos Bichos - March 8, 1996
A CURSE BEFALLS MEMBERS OF AN ARCHEOLOGICAL TEAM AFTER A SACRED URN IS EXCAVATED IN SOUTH AMERICA AND TRANSPORTED TO A BOSTON MUSEUM. {MORE}


3.17 - Pusher - February 23, 1996
THE AGENTS PLAY A DEADLY GAME OF CAT-AND-MOUSE WITH A KILLER WHO CAN CONTROL PEOPLE'S MINDS. {MORE}


3.16 - Apocrypha (part 2/2) - February 16, 1996
MULDER UNCOVERS MORE CLUES ABOUT A GOVERNMENT COVER-UP INVOLVING AN ALIEN ENTITY AND A SUNKEN WORLD WAR II AIRCRAFT. SCULLY PURSUES THE MAN WHO MURDERED HER SISTER. {MORE}


3.15 - Piper Maru (part 1/2) - February 9, 1996
THE AGENTS INVESTIGATE THE MYSTERY SURROUNDING A SUNKEN WORLD WAR II AIRCRAFT. {MORE}


3.14 - Grotesque - February 2, 1996
MULDER BECOMES OBSESSED WITH A CASE INVOLVING AN INCARCERATED SERIAL KILLER WHO CLAIMS HE WAS POSSESSED BY A GARGOYLE. {MORE}


3.13 - Syzygy - January 26, 1996
A RARE ALIGNMENT OF THE PLANETS GIVES TWO TEENAGED GIRLS DANGEROUS TELEKINETIC POWERS. {MORE}


3.12 - War of the Coprophages - January 5, 1996
THE AGENTS COME TO THE AID OF A TOWN SEEMINGLY UNDER ATTACK BY KILLER COCKROACHES. {MORE}


3.11 - Revelations - December 15, 1995
SCULLY ATTEMPTS TO PROTECT A BOY WHOSE DEATH COULD TRIGGER THE COMING OF ARMAGEDDON. {MORE}


3.10 - 731 (part 2/2) - December 1, 1995
WHEN MULDER BECOMES TRAPPED ABOARD A TRAIN RIGGED WITH AN EXPLOSIVE DEVICE, SCULLY SEARCHES FOR THE TRUTH BEHIND THE GOVERNMENT'S INVOLVEMENT WITH SECRET EXPERIMENTS. {MORE}


3.09 - Nisei (part 1/2) - November 24, 1995
AN "ALIEN AUTOPSY" VIDEOTAPE AND A JAPANESE DIPLOMAT'S MURDER SPARK MULDER'S SEARCH FOR A STRANGE CREATURE ABOARD A TRAIN. SCULLY ENCOUNTERS A GROUP OF PEOPLE WHO REVEAL INFORMATION ABOUT HER DISAPPEARANCE. {MORE}


3.08 - Oubliette - November 17, 1995
A WOMAN EXPERIENCES A PSYCHIC CONNECTION WITH A TEENAGER HELD CAPTIVE BY A DERANGED MAN. {MORE}


3.07 - The Walk - November 10, 1995
A QUADRUPLE AMPUTEE BECOMES THE PRIME SUSPECT IN A SERIES OF BIZARRE DEATHS. {MORE}


3.06 - 2Shy - November 3, 1995
THE AGENTS HUNT FOR A KILLER WHO USES THE INTERNET TO ATTRACT HIS VICTIMS. {MORE}


3.05 - The List - October 20, 1995
ENEMIES OF A PRISON INMATE WHO DIED IN THE ELECTRIC CHAIR BEGIN DYING ONE BY ONE. {MORE}


3.04 - Clyde Bruckman's Final Repose - October 13, 1995
A MAN WITH PSYCHIC POWERS ASSISTS THE AGENTS WITH THE HUNT FOR A KILLER. {MORE}


3.03 - D.P.O. - October 6, 1995
THE AGENTS INVESTIGATE THE DEATHS OF SEVERAL YOUNG PEOPLE WHO WERE APPARENTLY STRUCK BY LIGHTNING IN THE SAME SMALL TOWN. {MORE}


3.02 - Paper Clip (part 3/3) - September 29, 1995
AS A GOVERNMENT HIT SQUAD CLOSES IN ON THE AGENTS, MULDER SEARCHES FOR CLUES ABOUT HIS FATHER'S INVOLVEMENT IN A SECRET PROJECT. {MORE}


3.01 - The Blessing Way (part 2/3) - September 22, 1995
AS SCULLY FACES POSSIBLE DISMISSAL FROM THE F.B.I., A MANHUNT ENSUES FOR THE MISSING AGENT MULDER. {MORE}



season 2 / episode menu



2.25 - Anasazi (part 1/3) - May 19, 1995
MULDER RECEIVES AN ENCRYPTED COMPUTER DISK CONTAINING THE DEFENSE DEPARTMENT'S TOP SECRET FILES ON EXTRATERRESTRIAL LIFE. {MORE}


2.24 - Our Town - May 12, 1995
A MEAT PROCESSING PLANT COMES UNDER SCRUTINY AFTERSEVERAL PEOPLE MYSTERIOUSLY DISAPPEAR FROM A SMALL TOWN. {MORE}


2.23 - Soft Light - May 5, 1995
THE AGENTS HUNT DOWN A SCIENTIST WHO IS LITERALLY AFRAID OF HIS OWN SHADOW. {MORE}


2.22 - F. Emasculata - April 28, 1995
AS SCULLY INVESTIGATES THE SPREAD OF A DEADLY CONTAGION AT A PRISON, MULDER TRACKS DOWN TWO ESCAPED CONVICTS INFECTED WITH THE DISEASE. {MORE}


2.21 - The Calusari - April 14, 1995
THE AGENTS INVESTIGATE WHEN A YOUNG BOY'S FAMILY IS PLAGUED BY SEVERAL TRAGIC ACCIDENTS. {MORE}


2.20 - Humbug - March 31, 1995
THE AGENTS SEARCH FOR A KILLER IN A FLORIDA TOWN INHABITED BY SIDE-SHOW PERFORMERS. {MORE}


2.19 - Dod Kalm - March 10, 1995
THE AGENTS BECOME STRANDED ABOARD A SHIP WHERE THE HUMAN AGING PROCESS IS GREATLY ACCELERATED. {MORE}


2.18 - Fearful Symmetry - February 24, 1995
ANIMALS FROM A ZOO IN IDAHO ARE SUSPECTED OF KILLING SEVERAL PEOPLE, BUT WITNESSES CLAIM THE REAL CULPRIT IS A POWERFUL INVISIBLE FORCE. {MORE}


2.17 - End Game (part 2/2) - February 17, 1995
MULDER ATTEMPTS TO CATCH AN ALIEN BOUNTY HUNTER WHO HOLDS THE KEY TO HIS SISTER'S WHEREABOUTS. {MORE}


2.16 - Colony (part 1/2) - February 10, 1995
AS MULDER SEARCHES FOR A KILLER CAPABLE OF ALTERING HIS SHAPE, A WOMAN WHO CLAIMS TO BE HIS LONG-LOST SISTER SUDDENLY APPEARS. {MORE}


2.15 - Fresh Bones - February 3, 1995
MULDER SUSPECTS THAT A VOODOO CURSE CAUSED THE DEATHS OF TWO MARINES STATIONED AT A HAITIAN REFUGEE CAMP. {MORE}


2.14 - Die Hand Die Verletzt - January 27, 1995
THE AGENTS INVESTIGATE A MURDER IN A SMALL TOWN POPULATED BY DEVIL WORSHIPERS. {MORE}


2.13 - Irresistible - January 13, 1995
SCULLY AND MULDER HUNT DOWN A FETISHIST WHO COLLECTS PIECES OF THE DEAD. {MORE}


2.12 - Aubrey - January 6, 1995
A PREGNANT WOMAN EXPERIENCES VISIONS OF SERIAL KILLINGS THAT SPAN HALF A CENTURY. {MORE}


2.11 - Excelsius Dei - December 16, 1994
A SERIES OF VIOLENT ATTACKS AT A CONVALESCENT HOME ARE LINKED TO ANGRY SPIRITS FROM BEYOND THE GRAVE. {MORE}


2.10 - Red Museum - December 9, 1994
CATTLE RANCHERS IN A REMOTE WISCONSIN TOWN SUSPECT A RELIGIOUS CULT IS TO BLAME WHEN LOCAL TEENAGERS ARE DRUGGED AND ABDUCTED. {MORE}


2.09 - Firewalker - November 18, 1994
A PARASITIC SILICON-BASED LIFE FORM IS DISCOVERED BY A TEAM OF SCIENTISTS RESEARCHING A VOLCANO. {MORE}


2.08 - One Breath - November 11, 1994
WHEN SCULLY'S COMATOSE BODY IS DISCOVERED AT A LOCAL HOSPITAL, MULDER SUSPECTS THE GOVERNMENT WAS RESPONSIBLE FOR HER DISAPPEARANCE. {MORE}


2.07 - 3 - November 4, 1994
MULDER LINKS A SERIES OF GRISLY DEATHS TO A GROUP OF MODERN-DAY VAMPIRES. {MORE}


2.06 - Ascension (part 2/2) - October 21, 1994
MULDER ATTEMPTS TO RESCUE SCULLY AFTER SHE IS ABDUCTED BY A DERANGED MAN WHO BELIEVES IN UFOS. {MORE}


2.05 - Duane Barry (part 1/2) - October 14, 1994
A FORMER FBI AGENT WHO CLAIMS HE WAS ABDUCTED BY ALIENS TAKES SEVERAL PEOPLE HOSTAGE. {MORE}


2.04 - Sleepless - October 7, 1994
MULDER SEARCHES FOR A VIETNAM VET WHO CAN PROJECT HIS CONSCIOUSNESS INTO OTHER PEOPLE'S MINDS. {MORE}


2.03 - Blood - September 30, 1994
MULDER AND SCULLY INVESTIGATE A SERIES OF VIOLENT KILLINGS COMMITTED BY SEEMINGLY NORMAL RESIDENTS OF A SMALL TOWN. {MORE}


2.02 - The Host - September 23, 1994
MULDER PURSUES A HUMANOID, PARASITIC ORGANISM THAT USES SEWAGE SYSTEMS AS ITS HOME. {MORE}


2.01 - Little Green Men - September 16, 1994
MULDER TRAVELS TO PUERTO RICO IN ADVANCE OF A BERET TEAM OUT TO DESTROY EVIDENCE OF AN EXTRATERRESTRIAL ENCOUNTER. {MORE}



season 1 / episode menu



1.23 - The Erlenmeyer Flask - May 13, 1994
DEEP THROAT TIPS MULDER TO A CRITICALLY IMPORTANT CASE INVOLVING A MISSING FUGITIVE AND THE CLONING OF EXTRATERRESTRIAL VIRUSES. {MORE}


1.22 - Roland - May 6, 1994
WHEN TOP SCIENTISTS AT AN AERONAUTICS RESEARCH LAB DIE UNDER MYSTERIOUS CIRCUMSTANCES, THE AGENTS SUSPECT A MENTALLY-CHALLENGED JANITOR MAY SOMEHOW BE THE CULPRIT. {MORE}


1.21 - Born Again - April 29, 1994
AN EIGHT-YEAR-OLD GIRL IS THE PRIME SUSPECT IN A SERIES OF BIZARRE, SEEMINGLY UNRELATED DEATHS. {MORE}


1.20 - Tooms - April 22, 1994
EUGENE TOOMS, WHOM MULDER HELPED INCARCERATE, IS RELEASED ON PAROLE. {MORE}


1.19 - Darkness Falls - April 15, 1994
A GROUP OF LOGGERS WORKING IN A REMOTE FOREST UNEARTH THOUSANDS OF DEADLY INSECT-LIKE CREATURES THAT PARALYZE-AND THEN COCOON-THEIR VICTIMS. {MORE}


1.18 - Shapes - April 1, 1994
THE AGENTS TRACK A WOLF-LIKE CREATURE LINKED TO NATIVE AMERICAN LEGEND. {MORE}


1.17 - Miracle Man - March 18, 1994
THE AGENTS INVESTIGATE A MINISTRY LED BY A MAN WHOSE SON POSSESSES THE POWER TO HEAL-AND TO KILL-WITH A TOUCH OF HIS HAND. {MORE}


1.16 - E.B.E. - February 18, 1994
MULDER AND SCULLY BECOME THE FOCUS OF A MISINFORMATION CAMPAIGN WHEN THEY ATTEMPT TO TRACE THE GOVERNMENT'S SECRET TRANSPORT OF AN ALIEN LIFE FORM. {MORE}


1.15 - Young at Heart - February 11, 1994
A CRIMINAL BELIEVED TO HAVE DIED IN PRISON YEARS EARLIER WAGES A VENDETTA AGAINST MULDER. {MORE}


1.14 - Lazarus - February 4, 1994
THE CONSCIOUSNESS OF A DANGEROUS CRIMINAL POSSESSES AN FBI AGENT WHO IS ALSO SCULLY'S EX-BOYFRIEND. {MORE}


1.13 - Genderbender - January 21, 1994
A RELIGIOUS SECT MEMBER CAPABLE OF CHANGING GENDER BECOMES THE PRIME SUSPECT IN A MURDER SPREE. {MORE}


1.12 - Beyond the Sea - January 7, 1994
SCULLY BELIEVES THAT THE PSYCHIC PREDICTIONS OF A DEATH ROW INMATE ARE THE ONLY HOPE IN APPREHENDING A VICIOUS MURDERER. {MORE}


1.11 - Fire - December 17, 1993
MULDER AND SCULLY JOIN FORCES WITH AN INSPECTOR FROM SCOTLAND YARD WHEN A MAN WITH PYROKINETIC POWERS STALKS MEMBERS OF THE BRITISH ARISTOCRACY. {MORE}


1.10 - Eve - December 10, 1993
MULDER AND SCULLY SEARCH FOR TWO GIRLS WHO DISAPPEARED AFTER THEIR FATHERS WERE MURDERED IN AN IDENTICAL FASHION. {MORE}


1.09 - Fallen Angel - November 19, 1993
THE FUTURE OF THE X-FILES PROJECT IS JEOPARDIZED AFTER MULDER SECRETLY INFILTRATES THE GOVERNMENT COVER-UP OF A UFO CRASH. {MORE}


1.08 - Space - November 12, 1993
WHEN A SPACE SHUTTLE MISSION IS SABOTAGED, MULDER SUSPECTS IT MAY BE THE WORK OF AN EVIL EXTRATERRESTRIAL SPIRIT THAT INHABITS THE BODY OF A FORMER GEMINI ASTRONAUT. {MORE}


1.07 - Ice - November 5, 1993
MULDER AND SCULLY ARE SENT TO INVESTIGATE WHEN A TEAM OF GEOPHYSICISTS STATIONED AT A REMOTE ALASKAN OUTPOST IS KILLED BY A PARASITIC ALIEN LIFE FORM. {MORE}


1.06 - Ghost in the Machine - October 29, 1993
ON HALLOWEEN, MULDER AND SCULLY INVESTIGATE THE DEATH OF A CORPORATE EXECUTIVE WHO MAY HAVE BEEN MURDERED BY A THINKING COMPUTER. {MORE}


1.05 - Shadows - October 22, 1993
MULDER AND SCULLY INVESTIGATE THE DEATHS OF TWO MEN BELIEVED TO HAVE BEEN KILLED BY A POWERFUL PSYCHOKINETIC FORCE. {MORE}


1.04 - The Jersey Devil - October 8, 1993
MULDER AND SCULLY TRACK A LEGENDARY CREATURE THAT HAS ROAMED THE NEW JERSEY COUNTRYSIDE FOR OVER FORTY YEARS. {MORE}


1.03 - Conduit - October 1, 1993
MULDER BECOMES OBSESSED WITH SOLVING A CASE THAT CLOSELY PARALLELS AN "ENCOUNTER" HE EXPERIENCED AS A CHILD. {MORE}


1.02 - Squeeze - September 24, 1993
MULDER AND SCULLY SEARCH FOR A HUMANOID KILLER WHOSE SAVAGE MURDER SPREE REOCCURS EVERY THIRTY YEARS. {MORE}


1.01 - Deep Throat - September 17, 1993
A TEST PILOT WHO MAY HAVE BEEN FLYING AIRCRAFT MADE WITH ALIEN TECHNOLOGY DISAPPEARS, AND MULDER AND SCULLY MUST DEFY THEIR OWN GOVERNMENT TO FIND THE TRUTH. {MORE}


1.00 - Pilot: The X-Files - September 10, 1993
A YOUNG FBI AGENT IS ASSIGNED WATCHDOG DUTY OVER A FELLOW AGENT, BUT FINDS HERSELF DRAWN INTO HIS INVESTIGATIONS OF PARANORMAL AND UNEXPLAINED PHENOMENA. {MORE}





© 1997-2002 oxygenesis design / ian cavalier.

last updated: may.24.2002