[ MAIN ]

THIS WEBSITE CEASED UPDATING IN NOVEMBER 2000. IT REMAINS HERE AS A RESOURCE FOR ANYONE INTERESTED. THIS SITE WAS CREATED BY OXYGENESIS DESIGN.

INTRODUCTION



Welcome to the Serena Altschul website. This Serena tribute site began in June 1997 as a single page with one picture and has since blossomed into an extensive online resource. It is a collaborative service provided by fans of Serena. Online content is moderated by Ian Cavalier. This website was created to give everyone who is interested in her a place to go and find out about her life or simply look at pictures. There was not one site about her when this tribute was created. Thank you to everyone who has helped make this site what it is today. Please step inside to enjoy the products of many hours of work.

YOU HEAR IT... FIRST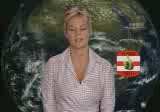 MTV News: click to watch the MTV News daily newscast in RealVideo. An example of the default size and quality of the recording is seen to the left.

Serena Altschul is among those who anchor the daily reports. However, it is nice to see Serena taking on various interactive reporting duties over stationary newscasting; her abilities are very well suited to personal interviews, writing, and documentary fieldwork.

Perhaps MTV realized that someone as motivated as Serena should not be sitting in a studio reading text from a teleprompter, but rather experiencing and relating the real stories. Download RealPlayer to watch.


To find what has most recently been added to the site, please go to the recent additions page. If you'd like to send me an email using a form or find out how you can receive automatic email notifications of major site updates and image additions, go to the join mailing list page.

To find out when Serena has most recently appeared (or will appear) on TV or in the news, check the news archive page. If you care to learn a little more about Serena, please read her biography. And if you want even more information and stories about her life that have appeared in media reports, take a look at the online articles and interviews provided. To see if Serena has made an appearance in any current magazines, visit the magazine appearances page. In addition, for a complete description of all her upcoming and past film and television projects, check out her filmography. Or if you're here to download some images, please visit the ever-growing image library.

ENTER NEW DISCUSSION FORUM



Serena Altschul Online Forum : This new message board was created to serve as an interactive base for fans of Serena Altschul to communicate with one another online. The posting of news, facts, questions, image links, and other information is encouraged.